Trustees needed – Southern Brooks Community Partnership (SBCP)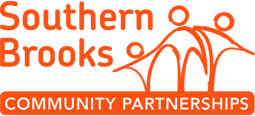 Who we are
Southern Brooks Community Partnership (SBCP) is looking for 3 trustees to guide the charity during an exciting time of organisational growth and help achieve our five-year plan.
We are a charity who works with the community to deliver a wide range of support services across South Gloucestershire and Bristol. Some of the projects we run include one to one support for families, adults and children, 3 Youth Clubs, employment coaching for unemployed people furthest from the job market. We aim to fill gaps in service provision, where communities' needs are not being met. For more information on the services and projects we run please read our most recent annual report found at www.southernbrooks.org.uk.
What's happening this year
This year we have entered a period of growth and expansion having secured significant new funding including from various funders well as seeing growth in our community café in Patchway, Brooks Café, and learning income. In April 2017 we have merged with Community Ignite in Kingswood and expanded our services across South Gloucestershire.
Our aim is that by 2022 we will have established SBCP as a community development partner offering a high quality, wide, deep and integrated range of services for existing and new communities across South Gloucestershire and into Bristol and BANES.
What we can offer you
You will receive support and training to perform your role. Receive travel and other reasonable expenses. Be invited to celebratory events for projects. 
What we're looking for
We are looking for individuals to fulfil a general governance role in the charity as well as someone to perform the specific role of Treasurer. We are also looking for people with experience in business development or marketing and communications.
Our Trustees don't often contribute operationally within the charity, but do act as a sounding board for the operations team. You are fully committed to our values and have an interest or knowledge about the local areas. You will engage in Trustee meetings, overseeing the bigger picture of the charity, and advise on specific projects and developments using your expertise.
How to Apply
To express your interest, please forward a recent CV and a short one page covering letter by Monday 26th June 2017 tojackielewis@southernbrooks.org.uk
It is highly recommended that you read the accompanying trustee pack and visit our website prior to applying.www.southernbrooks.org.uk
For more information please contact
Alison Findlay Community Development Co-ordinator Kingswood
Mobile: 07971 671051       T 01454 868570      F 01454 300009
Working days are: Monday, Thursday, Friday
website:  www.southernbrooks.org.uk  Twitter:  @southernbrooks